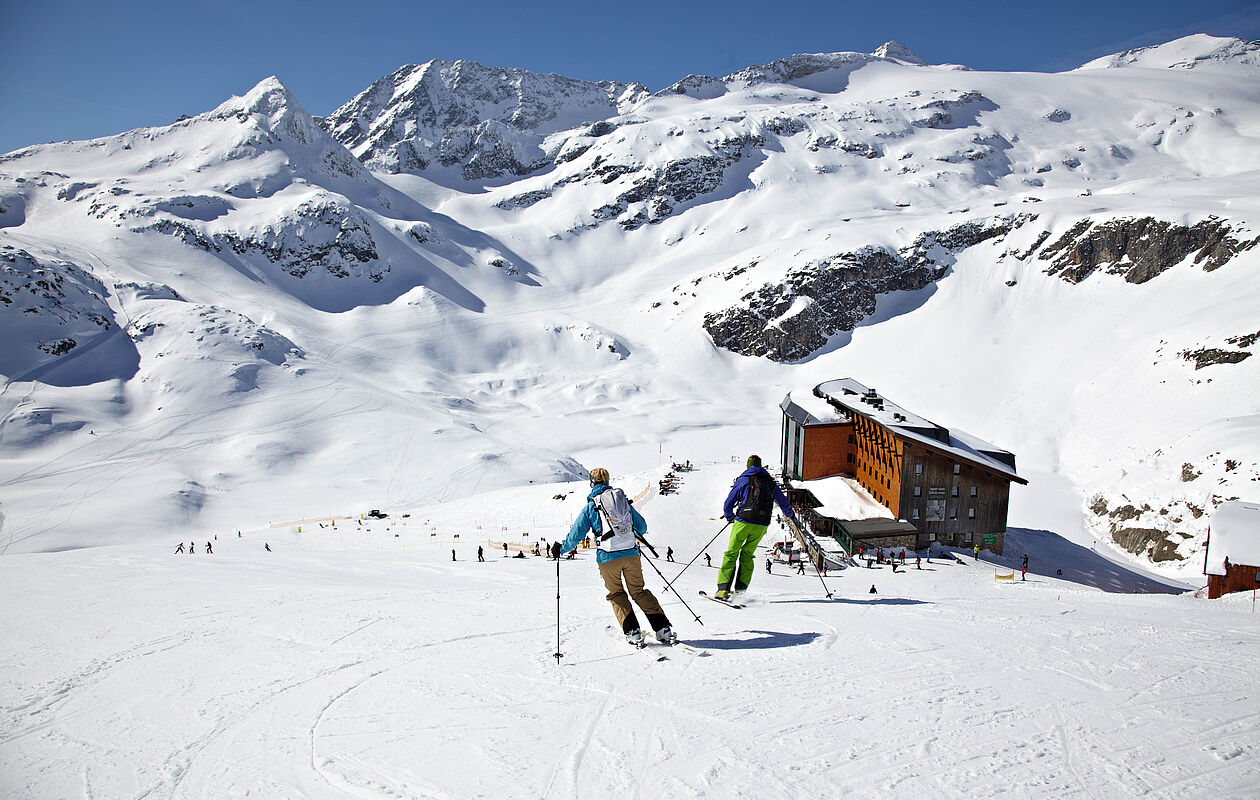 SCROLL
-5°

leichter Schneefall
Mautfreie Anreise durchs Stubachtal
The Stubachtal Valley is known as one of the most scenic valleys of the Tauern region
The name Stubach means "spraying water". The Stubachtal valley has 18 lakes, 25 glaciers, 25 alpine pastures and is approximately 17 km long. The road with 13 bends winds its way from Uttendorf (804 m) to the Enzingerboden (1,480 m).
The road was built from 1921 - 1926 and was completely refurbished during 1997 – 1999.
Rock ridges and faces, formed by the glacier's strong abrasion, can be admired all along the panorama road to the Enzingerboden. The valley must have been filled with ice for thousands of years.
There are plenty of cultural places of interest and attractions worth visiting all along the road. This includes the remarkable "Wiedrechtshausen" Court with its 18th century sun dial, many small waterfalls, beautiful views across the glacier region, a stunning deciduous forest, the "Dorfer Öd" landscape conservation area and many more.